We can't wait for Spring and have see a glimpse of the warmer weather to come.
In preparation for the nicer weather and changing season, check out this handy-dandy list to help you clean your home without getting overwhelmed!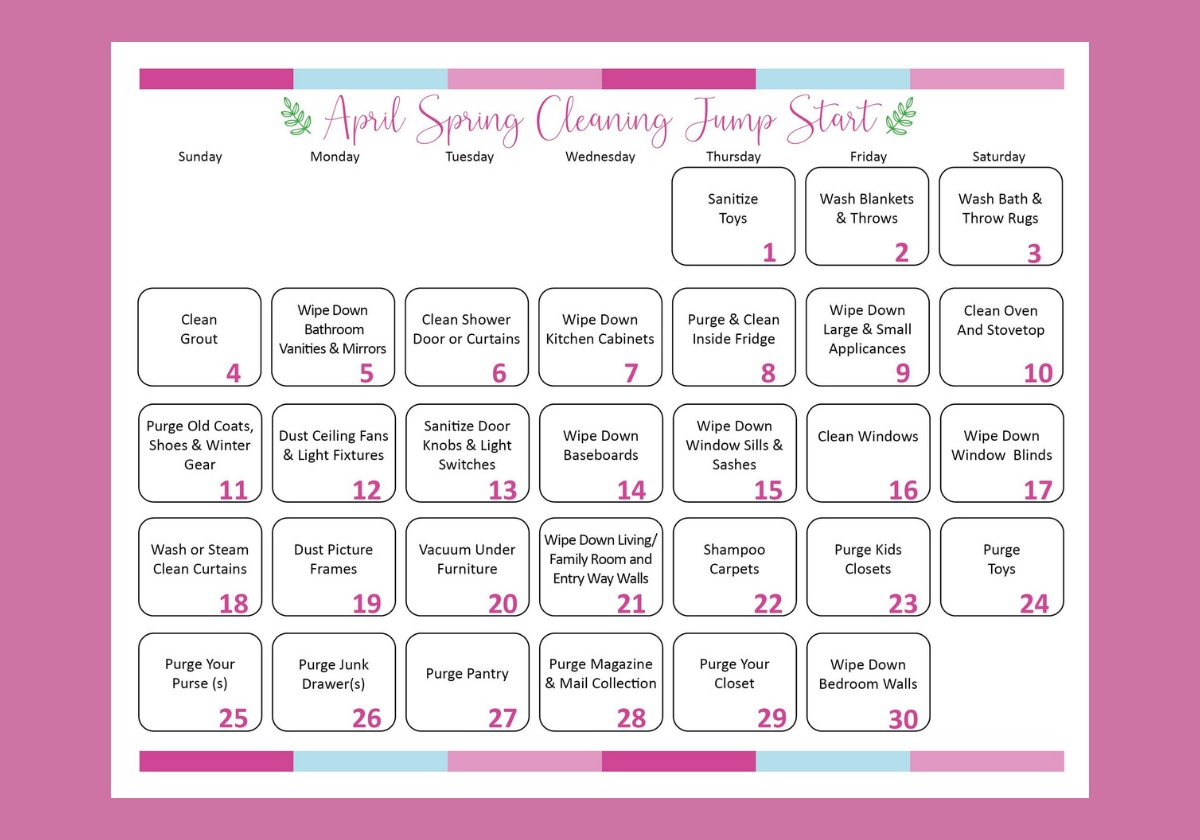 Looking for more family-friendly ideas? Subscribe now for a free newsletter
and event calendar! You'll be glad you did ... and so will your kids!
For even more fun, find us on Facebook, Twitter and Instagram.