With the colder weather upon us, parents (myself included) are looking for indoor activities for their children. Try the award-winning Baby College classes - offering a complete developmental workout for your little one as well as a wealth of information for parents too. It was founded in 2000 in UK and has now come to the Ottawa area thanks to Katrina (don't let the UK based website domain fool you!).
There are three different programs offered. Find the right one for you below.
CLASSES
INFANT 0-9 MONTHS
Supporting and inspiring you right from the start. Our varied gentle mixture of activities is suitable even for newborns with the pace progressing as your baby grows. Play together for bonding, move together for early brain development and learn hundreds of ideas to practice together at home. Classes are just as much fun and benefit for parents as for little ones.
Classes are suitable from newborn to too wriggly.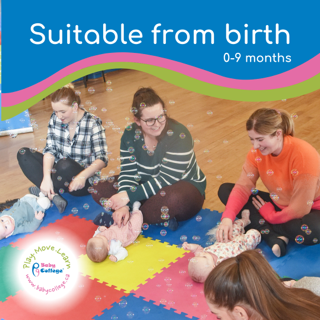 TODDLER 9-18 MONTHS
Your older baby is exploring more and more of the world around them, so Toddler classes introduce additional learning themes and concepts (like colours, shapes and numbers) to stimulate your older baby or toddler. Makaton signing really comes into its own, we develop those music and rhythm skills, get active with our ball games and practice some more advanced movements. We help you encourage language, concentration and body confidence. This is an active and varied class.

JUNIORS 18 MONTHS - 3 YEARS +
Junior classes are so much fun and even more active with an emphasis on cognitive and motor skills. Our themes are drawn from the world around them and different every week (bugs, vehicles, the garden, animals and many more) and allow each parent and child to play and learn together and use their creativity and imagination. Our activities support increased independence and emotional understanding, building the confidence and skills they will need for later learning when they eventually head off to pre-school.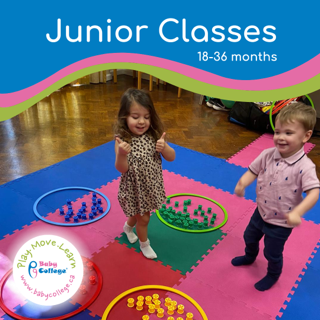 BABY MASSAGE
We also offer separate baby massage classes in some areas (and online).
ONLINE CLASSES
Infant, Toddler, Junior and Massage classes available from the comfort of home. More information on our Online Classes page.
PARENTING ARTICLES
In addition to the wealth of information shared at the classes (both in-person and online), there is a great parenting article section of the website to explore.
CLASS LOCATIONS AND REGISTRATION
Carleton Place - Tuesdays
Renfrew- Fridays
Barrhaven/Nepean- Thursdays
Stittsville & Kanata - Wednesday
Each class runs for 8 weeks.
ABOUT KATRINA
Hi my name is Katrina, I'm married with 4 girls, Chloe, Cerys, Kyla and Kelsey, our 2 bunnies and Labrador Sylvan.
We are originally from Scotland but now live near Ottawa in Canada. We moved here in 2017 on our own with dreams of a new beginning.
I know how isolating it can be when you have little ones at home and how important it is to make new friends in your community.
I am very proud and excited to launch Canada's first Baby College classes in Ottawa.
When I first heard about Baby College I was fascinated by how it gives you the knowledge to interact with your little one, while knowing what you are doing is all research based.
Baby College classes are full of valuable weekly insights into child development, singing, music, play, signing, dancing and multi-sensory experiences. We will learn lots of new ideas for you to do at home which will allow you to bond and build confidence with your children.
I have been to many Baby Classes with my girls over the years but realised that Baby College offers something different to other classes. A fun filled mix of activities for children 0-3 years.
There is so much to do at each class while supporting one another, making new friends and most importantly having lots of fun!